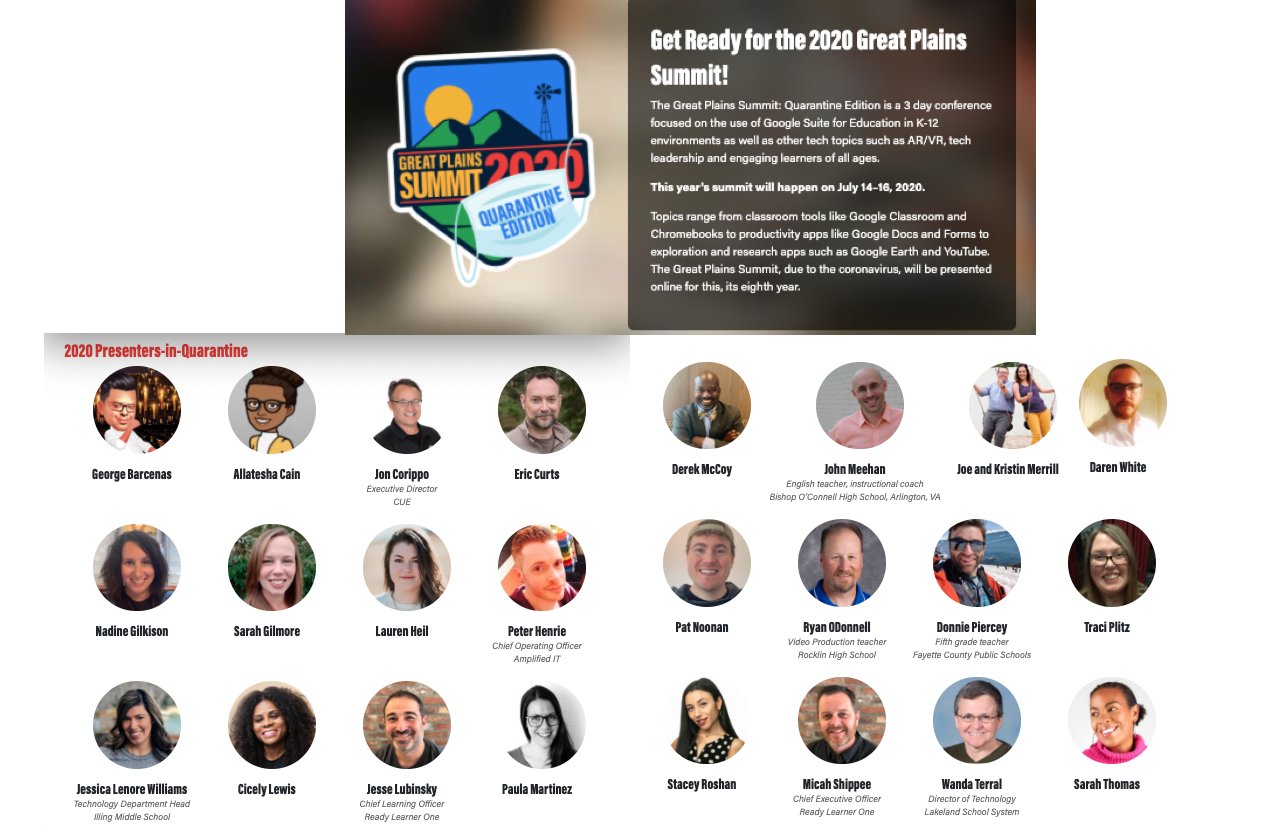 SO EXCITED to formally announce my participation in this year's Great Plains Summit: Quarantine Edition! Thrilled to be included among this talented lineup of authors, educators and presenters — and cannot wait to see what sort of crazy, fun and exciting trouble we can get into as we work together to upset the status quo and challenge the notion of what school CAN be when we return to the NEW "new normal" (no, that's not a typo) in the days, weeks and months to come.
Registration for the full slate of keynote sessions and three full days of all-morning breakout events is a STEAL at just $49, and will take place from July 14-16. There will also be "deep dive" Master Class style sessions offered each afternoon for those interested in getting even more nitty gritty for a separate fee of $25 each.*
Click here to register or to learn more!
*I'll make you a deal: If you decide to join my afternoon Master Class ("Game-Changer: Take a Deep Dive into Game-Inspired Course Design"), I'll send you a massive resource folder with a bunch of gamified classroom activities that I've never published before on this site. We're talking more than 50 plug-and-play, ready-to-use templates and resources designed to help get you started as you begin your move to a game-based pedagogy. It's the least I can do to say thanks for your support!